---
---
A true-twin wizard of everything park related. The Rome Mod Snowboard is Stale Sandbech's own model, built to take the beating of his riding while enhancing his style for every trick. To shoot himself above the rest of the crowd, and to survive the brutal landing, Carbon Reverse Radial V TurboRods enhance the Stay Positive Camber profile for the most stable and poppy cambered deck this world has seen. Rome s SinterCarbon Base is applied to the Mod, pushing yours and Sandbech's speed limits and making big kickers, bigger. It's time to ride some airtime with the acrobatic Rome Mod Snowboard.
Rocker Type
Stay Positive Camber – World-renowned pop and agility for riders who want response and stomp.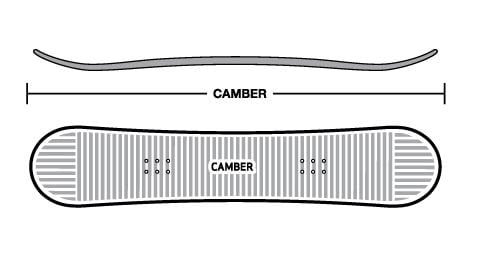 Shape
True Twin – A true twin snowboard shape is ideal for riders who want to ride switch and do some tricks. The nose and tail are identical and the flex is evenly distributed throughout the entirety of the board. True twins are perfectly symmetrical.
Core
AirPop Core Matrix – Made of Poplar wood to add strength and durability while providing you with unprecedented pop.There are five wood sections with varying densities and air channels in order to make the board extremely light.

TurboRods - Carbon Reverse Radial V – This pattern is the king of transmitting energy into the center of your tail and nose, for more pop off lips, without adding much stiffness when the board twists. So you get max power, but still have a board with freestyle finesse.
Laminates
SuperlightBiax – Rome's ultra-lightweight biax pattern helps provide an even-flexing, fun, torsional feel; perfect for boards with the other worldly pop found in their TurboRods.

Z-Tech 1.0 – A band of Zylon down the core improves the flex, pop and power of the board without adding weight or stiffness.

Base
SinterCarbon Base – When waxed regularly, the highly porous sintered base material with carbon additives is extremely fast and durable.
Die-Cut Base – Base color displayed may not be available. Base colors may vary.
---